Because love
is a grand adventure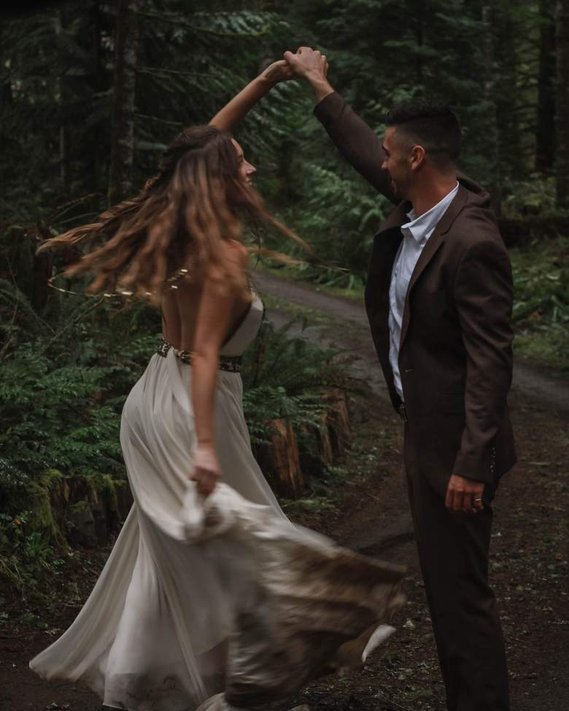 If its adventure and the great outdoors you seek in your elopement or wedding, you have come to the right space. I want to capture timeless moments, candid love, and the pure bliss of adventuring with your partner in crime. Is there anything better?
Lace up those hiking boots, brace those cheeks for smores, and point that compass in the direction that you choose. Whether it be a Lake Superior sunrise elopement, an intimate afternoon wedding in the Colombia Gorge, or an all out backpack journey through the Olympic National Forest, there is a package waiting with a carefully curated day fit just for you.
With a deep appreciation of nature and will to just make my couples day the BEST EVER, you will be in good hands. Ghost stories and good beer are always welcome, and your little (or big) dog too!
So, how does your story get told?
here's how things go after you contact me.
1. Forward
We will talk about your day, what you envision, what makes your heart happy, and how we can go about bringing these things to life and capturing it just right.
2. Intro
If all sounds good and we find our vibe, we can seal the deal! I send you a contract with more info along with a deposit and we lock down your date.

3. Rising Action
This is our grand plotting stage, I'll help you with location scouting, design, scheduling, you name it! I can give you any planning resources you may need.
4. Climax
The day arrives, we laugh, we cry, and most of all CELEBRATE all the love, everything falls into place here.
5. Denouement
You rest, you honey moon, you do whatever newlyweds do and I send you some sneak peeks because I know you can't wait to look back at the photos that encapsulate one of your greatest endeavors.
6. Resolution
A knock at the door and a package that awaits you, a wooden box and a flash drive with photos that tell the story of one of the best days of your life. More laughing, more crying & It's only the beginning.